Jahki Howard aka "Showtime Ki" is a 6-7, 185 pound small forward sophomore with freakish athleticism from Boston, MA that attends Overtime Elite in Atlanta, GA.
Jahki is long, athletic, with bounce that's very disruptive on both ends of the court offensively and defensively with a high motor that can do it all. Plays above the rim and conditioning is A1. He rarely shows any fatigue. Offensively he's great in transition, slashing, and finishing at the rim. His jumper and ball handling has improved a lot. Defensively, Howard reminds me of Giannis. He can guard the 1-4 with his length and contest shots. His ability to run the floor in transition defense and his spectacular weak side help defense has helped Jahki run up his blocks total. 
Hard work and dedication pays off, right? Right. Jahki has been working hard consistently to get better since the sixth grade. He hasn't always been good. He struggled with basketball early on and had to work tremendously hard to get better. When Jahki was in sixth grade, he told his mother and father Alisha Howard and Abu Askia that by his freshman year he would be the top high school freshman in the nation. Jahki went to work and never forgot what he told his parents that day in sixth grade. Jahki freshman year roll around and you have a C/O 2024 top freshman prospect in the nation. After all, isn't that what life is all about? Working hard, putting yourself in the best situation to succeed, and trusting the process?! So Jahki was supposed to reward himself from his hard work, by accepting the opportunity presented to him that would benefit his academic and basketball career by attending Donda Academy, a top premiere prep basketball school in the country. 
RUN Sports doesn't do the numerical rankings of players until their senior year season is over. We adopted the big board concept where we list the top 20 prospects of that class overall and at each position according to data and the eye test by alphabetical order. Our honorable mention lists is 21-50, same criteria. With that being said, RUN Sports has Jahki ranked as a C/O 2024 five-star phenom. For the scouting companies that do the numerical rankings of players, most if not all have Jahki ranked as a top 10 prospect in 2024. One thing is for certain, today it's safe to say regardless how scouting companies and talent evaluators rank players, most of us have Jahki Howard at the top of our lists as a five-star phenom prospect that's must see tv.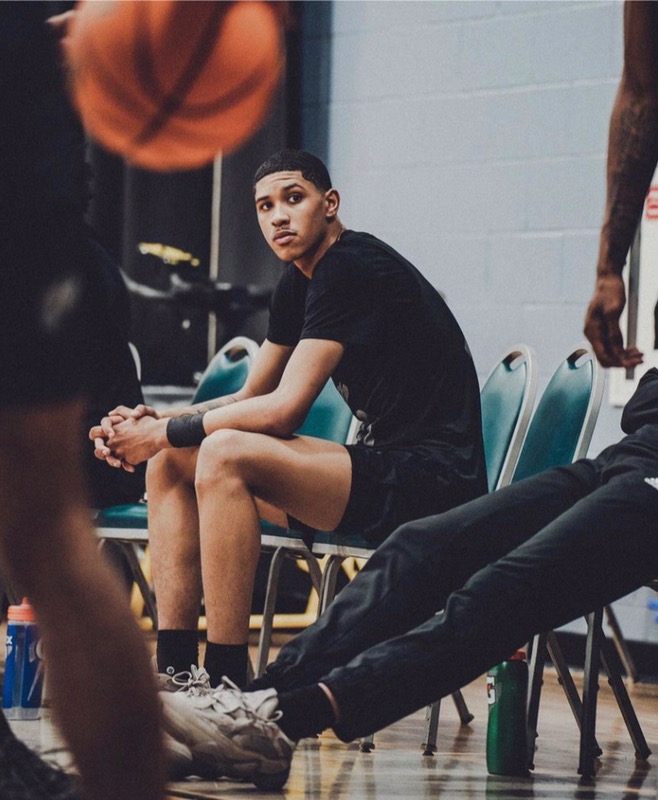 Jahki was born in Boston MA and moved to Norcross GA.
Jahki is being recruited heavily by blue blood and non blue blood D1 schools with offers already on the table from more than 15 schools from the likes of Auburn, Florida, Florida State, Illinois, Kansas, LSU, Tennessee, Texas A&M, and a fan favorite the University of Texas Longhorns just to name a few. I must add Tennessee State a HBCU offered, who just recently got a commitment from Wisconsin star C/O 2022 Learic Davis of Milwaukee Bradley Tech, who is a McDonald's All American nominee from Milwaukee, WI. The Longhorns offered Howard in September. Jahki has said his favorite player is Kevin Durant so it's obvious Texas would be a favorite on his list. Rightfully so. There's no harm in that. All schools recruit off influence. That doesn't mean Longhorn country is a lock at number one, two, or three for that matter. So Jahki is likely to visit Austin when the time comes. It's rumored John Calipari and Kentucky is in frequent contact with Jahki, though the Wildcats have yet to offer. His top interest order might change if Kentucky offers being he likes Kentucky a lot as well. That said, Jahki Howard the 6-7 basketball phenom at Donda Academy from Boston, MA is nowhere near making a decision yet where he will take his basketball talents after high school. 
Jahki is being recruited heavily by blue blood and non blue blood D1 schools with offers already on the table from more than 15 schools.
For all we know, with the current NBA collective bargaining agreement set to expire in 2023, and with a new CBA agreement it could possibly create an option for Jahki to forgo college and go straight into the NBA after graduating high school in 2024 if his skill set says so. Which I believe it will by the time he graduates high school and he'll be on RUN Sports and most other talent evaluators lists as the nation's high school best overall or top five at worst. Jahki will be NBA ready and a lottery pick when the time comes with some polishing of his game by simply just playing basketball with and against competition equal to or better than him from now until he graduates high school. Playing with teammates at Donda Academy like Robert Dillingham who recently reopened his recruitment decommitting from NC State, DePaul commit Zion Cruz, and undecided top prospect 2023 Jalen Hooks has helped Jahki game improve already with his shot selections, shooting overall, and decision making.