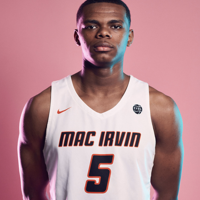 Are you Michael Foster Jr.?


PLAYER RANGE: High Level International Player - NBA Top Starter
PLAYER COMPARISON: Al Hordord, Boris Diaw
STRENGTHS: Dump truck player. Old school power forward with the ability to occasionally put the ball on the floor and create for others. Strong, rugged below the basket brute. Plays hard around the basket. Active defender. Sets good, physical screens. Deceptively efficient rim protector. Has a great feel for the game. Runs well in transition. Good on the low block with power moves or finesse turn around jumpshots. Finishes well through contact. Strong rebounder inside and outside of his area, positions himself well while the ball is in the air.
CONCERNS: Jumpshot mechanics could stand to be refined. Unclear where an old school power forward fits in the modern NBA.