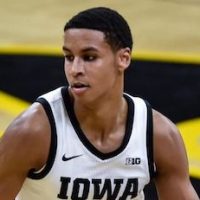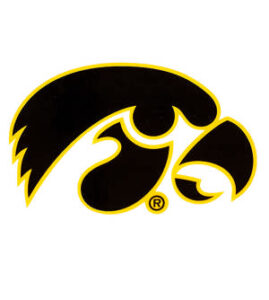 PLAYER RANGE: NBA Starter - NBA All-Star
PLAYER COMPARISON: Kevin Love, Carmelo Anthony
UNDENIABLE SKILL: Shooting
STRENGTHS: Murray is a big bodied wing/
forward
player that has an absolute knack for scoring the basketball. He's able to score in a myriad of ways including, but no limited to,
transition
scoring, isolation scoring,
post
scoring and
perimeter
scoring. Simply put, Keegan Murray is a bucket. He offers the vast majority of his value as a basketball player on the offensive end scoring effortlessly and efficiently. Murray seeks contact from the
defender
and utilizes his big frame as a battering ram to create separation to get his silky smooth jumpshot off. Often, Murray bullies defenders under the
basket
to create second chance opportunities with offensive rebounds. Excellent
floor
spacer, most notably in
pick
and pop situations. Murray has a jumpshot the is easily replicable. Really versatile scorer. Murray also offers value on
defense
with his length and decent footwork to utilize angles to
cut
off offensive player. He has very active hands and gets a lot of deflections.
CONCERNS: Murray's inability to consistently shoot the ball from distance coupled with the inability to create off the bounce causes for concern as to what type of player he will be as a pro. He's has an average athletic profile and its not certain that he'll dominate and have success as a scorer the same way in the pros as he does in college. Highly dependant on defenders respecting his
shot
for over aggressive closeouts to get by the opposition.
[custom-twitter-feeds screenname="@keegan3murray"]