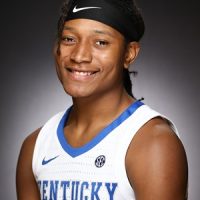 PLAYER RANGE: NBA Contributor - NBA Top Starter
STRENGTHS: Excellent in the midrange. Washington converts at a very high clip on his jumpers operating in the mid range off of the bounce (46.2%). Coupled with ability to hit floaters Washington is a midrange assassin. He's also good on catch and shoot situations from 3. Good passer, seems to process the game a lot faster than he plays.
CONCERNS: Washington isn't exceptionally quick or athletic. Can struggle against bigger, stronger, faster guards a la Trevor Keels. Needs to incoprporate more craftiness to his offensive repotoire to really thrive on the next level.