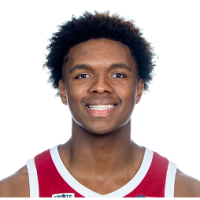 PLAYER RANGE: NBA Rotational Player - NBA Contributor
STRENGTHS: Ingram has a real good feel for the game of basketball. He also possesses a great basketball IQ. He operates as an all around basketball player. Big bodied facilitator.
CONCERNS: Ingram doesn't have great athleticism or explosiveness. There are concerns that Ingram would be able to stay in front of the likes of NBA perimeter players. Not any one thing in particular that Ingram does great. Ingram doesn't yield the capacity to score at a high volume or impact the game significantly in other areas to warrant being more than a rotational player at the pro level.