The lead forward position has spawned into a super position. Lifting the big from the block to the perimeter has revolutionised the game. The job description of this position is simple. Cover ground offensively and defensively. Shoot the cover off the ball. Block shots. Handle the ball like a guard. Switch all screen and roll when necessary. 
The leader of this moment of length that can handle, shoot and pass the basketball was Jonathan Bender a McDonald's All-American who was drafted right  out of high school. His career was cut short because of a knee injury. He was followed by Kevin Durant. Kevin Durant is a four time scoring champion and two time NBA champion. He was followed by Giannis Antetokounmpo. In the summer of 2013, I watched the NBA Summer League where Milwaukee had just drafted a skinny 6'9″ Nigerian kid from Greece. They were playing him as a lead guard making a ton of mistakes, missing shots, bad decisions, but the Bucks were high on him. 
Fast forward, Giannis Antetokounmpo is one of the most unstoppable players in the league. Now 6'11" and full body frame, he is living in the paint, and has more dunks than some NBA teams. His stats are off the charts. The scary part is that he still hasn't mastered the jump shot, but still manages to fill every part of the stat sheet. Not only is he playing well, but his team won an NBA Championship. He had 50 points in the close out game. 
Then comes along 7'3″ Kristaps Porziņģis who was drafted by the New York Knicks and averages 19ppg and 8rb per game. His ability to shoot stretches defenses and his shot blocking ability scares offensive players who are trying to get to the basket. The Washington Wizards have found a diamond in the rough.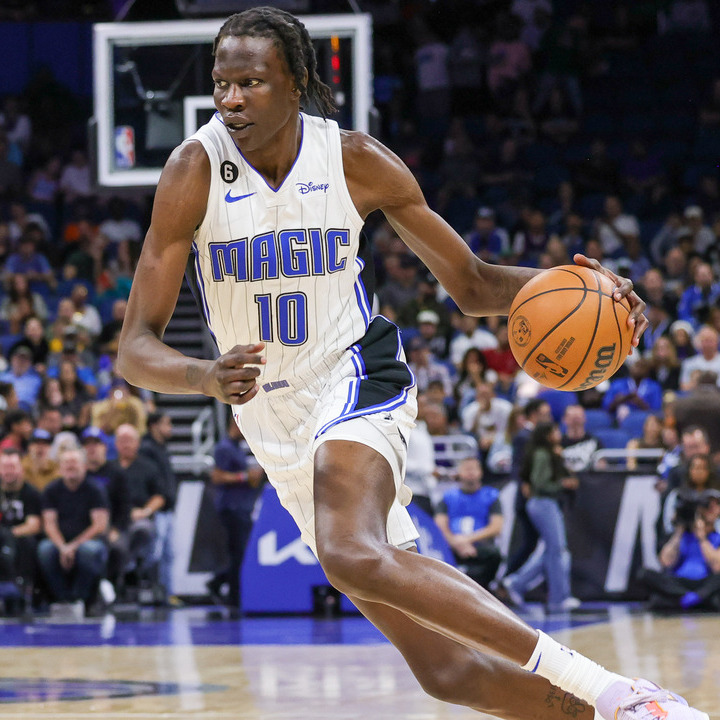 He attended Mater Dei High School. His father was 7'7″ Manute Bol who played in the NBA.
We also need to mention Mater Dei high school's Bol Bol is a 7'4″ forward with the craziest set of guards skills for his height. After playing a hand full of games at Oregon, he fell in the draft to the second round to the Denver Nuggets. Recently he has found some footing in Orlando with the Magic.
Chet Holmgren is the latest freak of nature whose career will be starting late after hurting himself in a pick up game. Jaden McDaniels is a lesser talent, but is trending upward at 6'10" due to his performance as of late with the Minnesota Timberwolves.
The lead forward position has spawned into a super position.
The unicorn that everyone is waiting to see is Victor Wembanyama. The African Frenchman is supposed to be the next coming. The talent level is high and at 7'5″ Victor's mobility makes him look like a true guard. The future is bright for the Super Forward position of 'Freaks'.