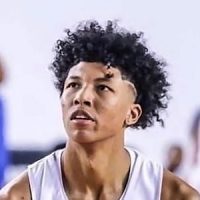 Are you Marjon Beauchamp?


PLAYER RANGE: NBA Contributor - NBA Top Starter
PLAYER COMPARISON: Josh Howard, Shawn Marion
STRENGTHS: Beauchamp is an all around solid big wing prospect. He is best when utilizing his versatility on the both ends of the court as a 2 way asset. Beauchamp exhibits good understanding and timing with his feel and nuance when cutting and attacking closeouts. He's a plus athlete that can finish at the rim. He's a consistent shooter both off of the catch and off of the bounce. Plays good team and on ball defense. Does a little bit of everything. Can switch on defense and offer versatility on cross matchups.
CONCERNS: Beauchamp is shooting just 65% from the free throw line. He often times gambles on the perimeter and may put his teammates in compromising positions.