While not the best two players to make the list, they certainly are the tallest. As you would expect, both Manute Bol and Bol Bol are known for being exceptional shot blockers. Manute lead the NBA in that category in two of his first four seasons and ended his career averaging over three blocks a game. Bol Bol has played just 328 minutes in the NBA over three seasons but showed tremendous flashes in his high school and (albeit brief) collegiate career.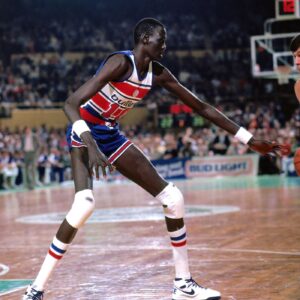 Despite his 7'7″ stature, Manute never really developed a low post game and actually spent a lot of time on the perimiter. In fact, during the 1988-89 season with the Golden State Warriors, Manute took more three-point shots than Mitch Richmond.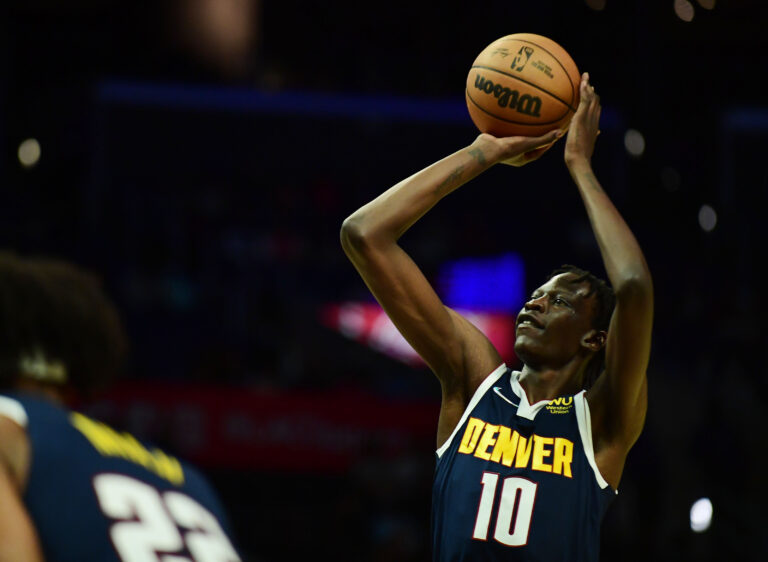 Bol Bol is ultra talented but hasn't yet been given the chance to shine. Given the right opportunity, I think he could be special.
The Wilkins family is one of the most athletic bloodlines in professional basketball history.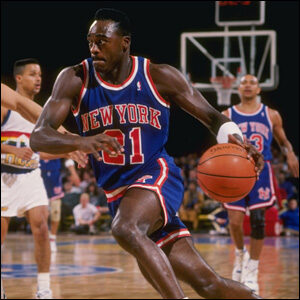 Gerald Wilkins known for his defense and at one time was considered the "Jordan stopper"… along with many others who failed.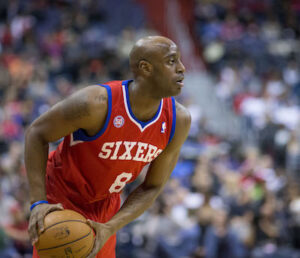 Damien was a solid player at all levels that may have gotten more opportunities than most, because of who his father, Gerald and uncle, Dominique, were. 
One of the more modern father-son combos. In fact, their NBA playing careers were only six seasons apart. Largely due to the senior's ability to stay in the league until he was 37-years-old. 
Dallas native and Cincinnati Alum Kenyon Martin terrorized college basketball and played for multiple championships as a NBA player.  
Kenyon Martin Jr. is not the quite the player his dad was but he is still a great athlete. If there was one skill he got from his father, it's his ability to dunk the basketball. 
Both Gary Senior and Junior worked hard on the basketball court. Dad was a lottery pick. He played for six different teams over a nine-year career which featured five trips to the post-season. Unlike his father, Gary Trent Jr. was a 2nd round draft pick. However, he has already reached heights in the league his father didn't quite get to by being a full-time starter in just his fourth season. Ironically, both of their careers started with the Portland Trail Blazers. Even more surreal, each player's second team was also the same: The Toronto Raptors.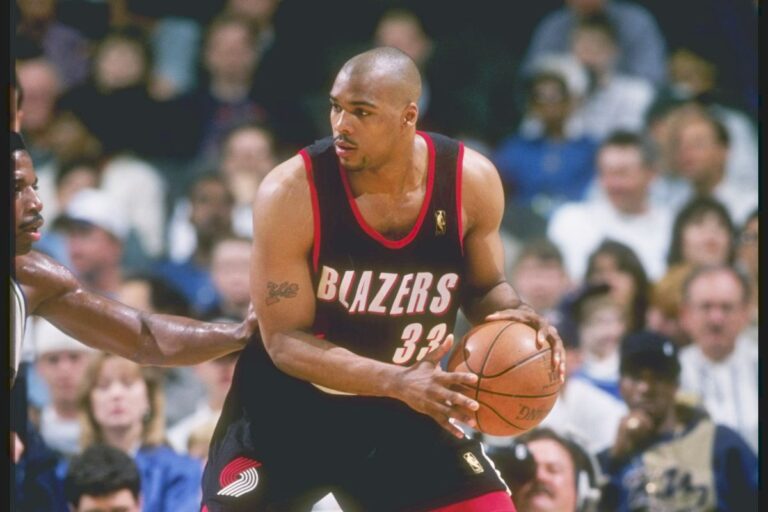 Gary Sr. was not overly talented but he got the most out of himself. He ushered in what I like to call the oblong undersized power forward.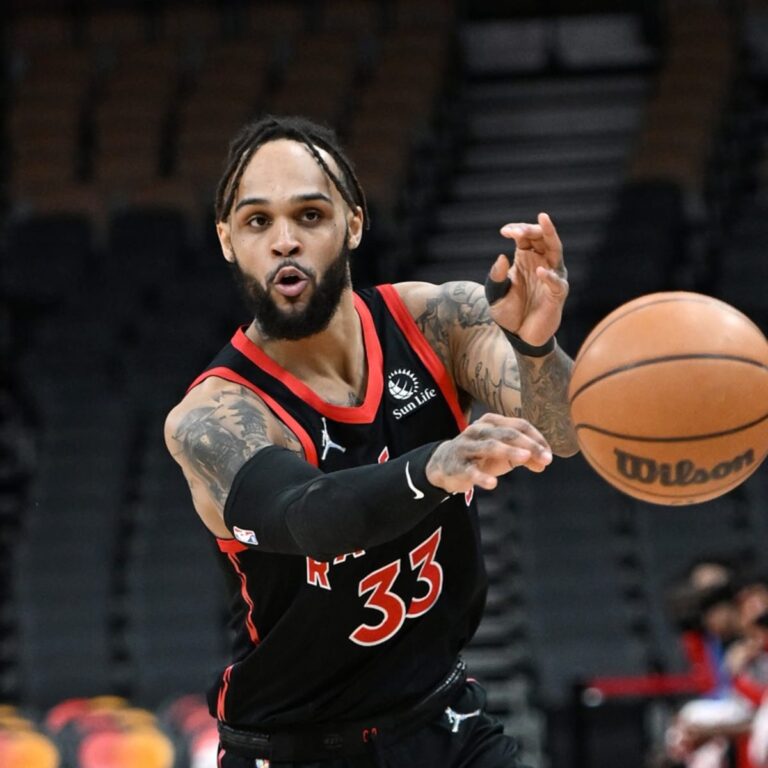 While his father played a more back to the basket game, Gary Jr. thrives from the outside. Good scorer, good defender and still underrated somehow. In 2022 with Toronto, he finished 13th in the NBA in three-point attempts per game. Despite also being a good defender, he is still somehow underrated. 
Just like other families on this list, the Grant's have a rich basketball history. Horace and Harvey, twin brothers, were born on the 4th of July. Since then, Harvey had three basketball sons in Jerami, Jerian and Jerai. 
Harvey Grant is a great guy and was a serviceable basketball player. While he never reached the levels of his twin brother, Horace, he still lasted 11 years in the NBA. 
Jerami Grant
Jerian Grant
Jerai Grant
Jerami Grant has improved every year that he's been a professional. He's a more versatile version of his dad. Jerian and Jerai are solid basketball players; international journeymen.
Henry was a solid player and a better coach.  A close friend of mine once said, "Bibby was nice man. He was a tough, solid player. He wasn't Clyde Frazier… but he was good." 
Mike Bibby was a fan favorite in the NBA. Super solid player with the ability to shoot. Some believe he and his dad were very similar in their style of play.
Very few families effected the game of basketball quite like the Vandeweghe's.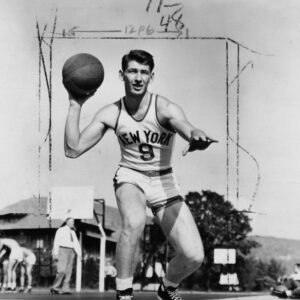 Kiki was one of the best scorers in the NBA in the 1980's. 
The lack of a relationship between Walker and Rose is well documented. Rose used this to fuel his career at the University of Michigan and in the League.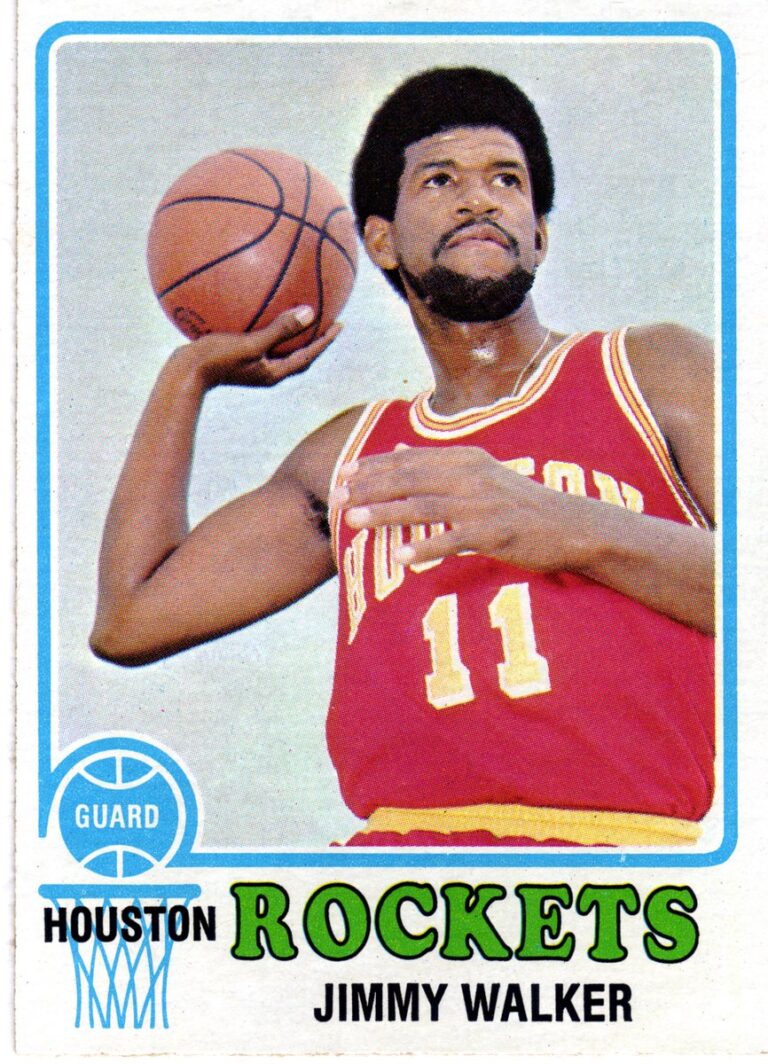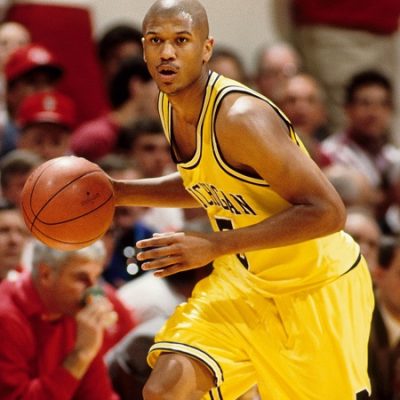 The mouth of the Fab 5 and a big guard in the NBA, Jalen's Detroit toughness and smooth game will never allow him to be forgotten. 
Look at the two image here. Like father, like son. 
If Tracy McGrady is in the Hall Of Fame, Glen Rice should be there as well. He was one of the best scorers in the NBA and won a national championship in college at the University of Michigan.
Glen Jr was nowhere near as good as his dad but was solid in his own right and played at the highest level. 
Big Dog's college career was legendary at Purdue. His NBA career had some sparks, especially with the Milwaukee Bucks. He was a bucket getter, averaging over 20 points per game in his career. Somehow, he is still overlooked. 
If his Dad was a Lamborghini, he was a Ford Escape. Four wheels and an engine, but not the same performance. 
I'm not a huge fan of basketball around the civil rights movement because African American players were not given a fair shot, but Dolph deserves to be mentioned.
Dolph was awarded NBA Top 50, Top 75, Coach of the Year (1966) and Hall of Fame. 
While not quite the player his father was, Danny was also a shooter. 
In the first pack of basketball cards I bought as a child, a Larry Nance card of him dunking with those straight legs lay in the middle. While dad was the far more accomplished player, they do play a similar brand of basketball. 
Nance Sr. was the essence of power forward play in the late 80's and early 90's. He was super athletic, strong and played his role.  
Nothing flashy here, but playing with LeBron James highlighted Nance Jr's athleticism.
The point guard of Run TMC, Tim developed the "killer crossover" that became fundamental to guard play. He was also a great shooter. Doesn't hurt that he's from the great basketball city of Chicago. 
Not at all like his father, Tim Jr. is primarily a catch and shoot player. With very high expectations placed on him, he has carved out a decent NBA career. With an average of more than 13 points per game through nine seasons.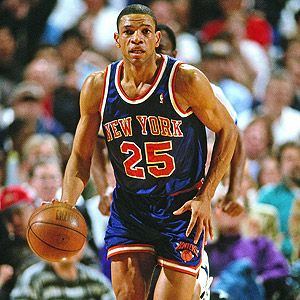 Another one of Chicago's very own, Glen "Doc" Rivers was a good defender and good athlete at the guard spot.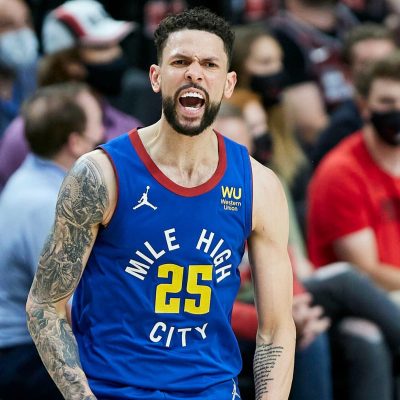 Austin was an animal in high school and college. He struggled to find his footing in the NBA before nepotism reared its head and his father signed him to the Clippers, saving his career as a professional.
Bean was a good athlete, solid finisher and above all else, tough. A natural forward with a load of potential. 
Kobe is one of the games best one-on-one players. His inner drive pushed him into being one of the greatest players of all time.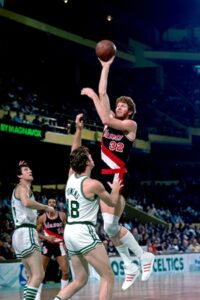 Derek "Pops" Williams has a love hate relationship with Bill Walton but Big Bill was great in college and won an MVP award in the NBA.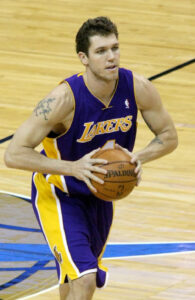 Luke was not the best player I've been around but was the smartest players for sure.  
Not quite the shooter of his kids, Mychal was a solid scoring option and underrated playmaker, especially for a big. 
Mychel Thompson
Klay Thompson
Klay is one of the best shooters to ever play this game. Mychel never quite reached those heights.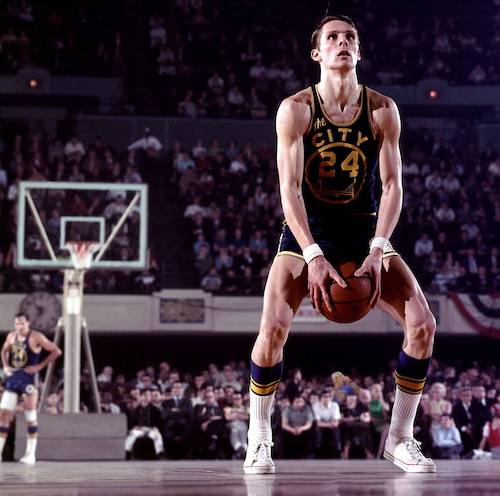 One of the best shooters the game has ever seen, Rick Barry is well known for his unorthodox free throw shooting.  
Jon Barry
Brent Barry
Drew Barry
Canyon Barry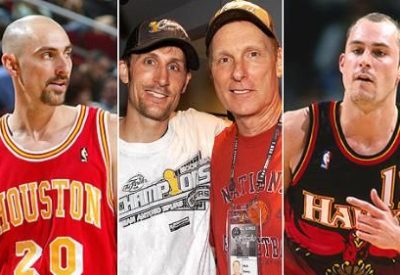 All of the Barry brothers can play. Brent was a great athlete, Jon could shoot the ball and Drew was a very traditional point guard. The lesser known Canyon is most known for adopting his father's free throw style. 
The Sabonis clan is the best European family to influence the game of basketball. At the NBA level, Arvydas best days were already behind him and with Domantas, his best days might still be in front.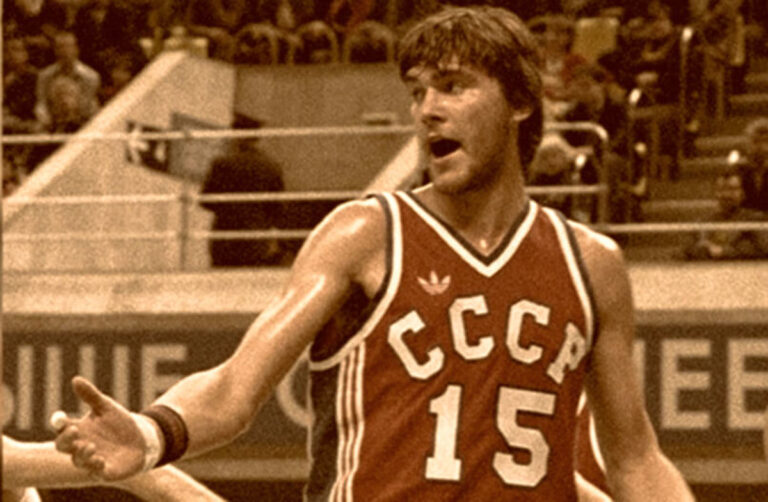 Arvydas is widely considered the best European basketball player of all time.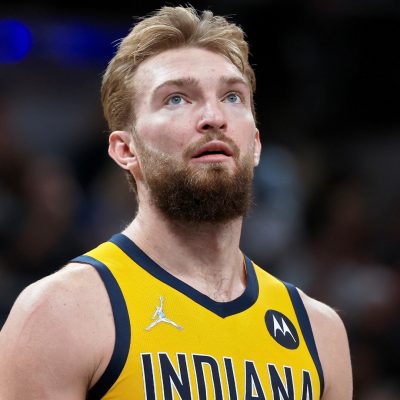 Domantas is an  2xNBA All-Star in his career so far.
The Curry's are the best shooting family in NBA history.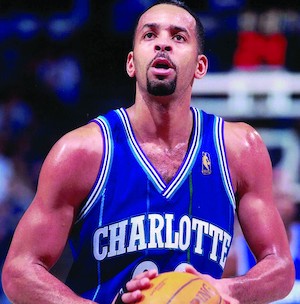 Daddy Curry was a pure shooter.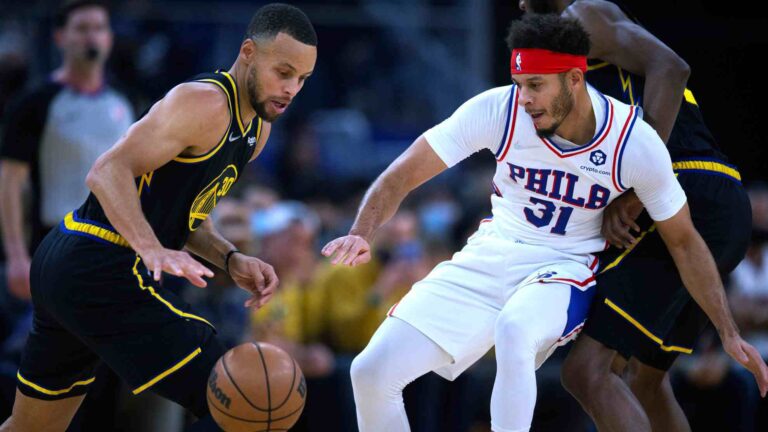 Steph is the greatest shooter in NBA history, no question. While Seth will never reach those heights, he is no slouch in that area, either. 
Photo Credits:
Andrew D. Bernstein/NBAE via Getty Images, Stephen Dunn/Getty Images, Anthony Neste/NBAE via Getty Images, Jed Jacobsohn/Getty Images, Focus on Sport/Getty Images, Lisa Blumenfeld/Getty Images, Focus on Sport/Getty Images, David Berding/Getty Images, Aykut Akici/Euroleague Basketball via Getty Images, Gary Dineen/NBAE via Getty Images, Alex Goodlett/Getty Images, Nathaniel S. Butler/NBAE via Getty Images, Andrew D. Bernstein/NBAE via Getty Images, Tim O'Dell/NBAE via Getty Images, Ned Dishman/NBAE via Getty Images, Focus on Sport/Getty Images, Glenn James/NBAE via Getty Images, Steve Woltmann/NBAE via Getty Images, Rocky Widner/NBAE via Getty Images, The Stevenson Collection/NBAE via Getty Images, Photo by Focus on Sport/Getty Images, Andrew D. Bernstein/NBAE via Getty Images, Tim Cattera/NBAE via Getty Images, Garrett Ellwood/NBAE via Getty Images