The toughness of an athlete is what matters most in sport. Most coaches and recruiters will tell you that. That level of toughness is what helps teams win in basketball. So, what is toughness in basketball exactly?
The first commonality is the most obvious and that is the physical toughness. Both played a brand of basketball that's bruising. Soft players don't make it in basketball. If you're not willing to bounce back after getting dunked on or crossed up, the likelihood of basketball success is certainly not high as far as recruitment to play at the collegiate level.
"If you're not willing to bounce back after getting dunked on or crossed up, you're not going to have a lot of success in basketball and you're certainly not going to get recruited to play at the collegiate level. "
I met and played against a young high schooler named Marcus Smart in an open run setting at a health club in Flower Mound Texas. In that setting, he outplayed me. He defended, rebounded, and overall, just wanted it more than I did. I called a few of my friends that coached in college and the NBA and told them that this kid would be a pro. In 2014, I met a twelve-year-old 6'9 standout named Deandre Ayton. He was mean spirited and dominant. Both had a lot in common and both are currently in the NBA.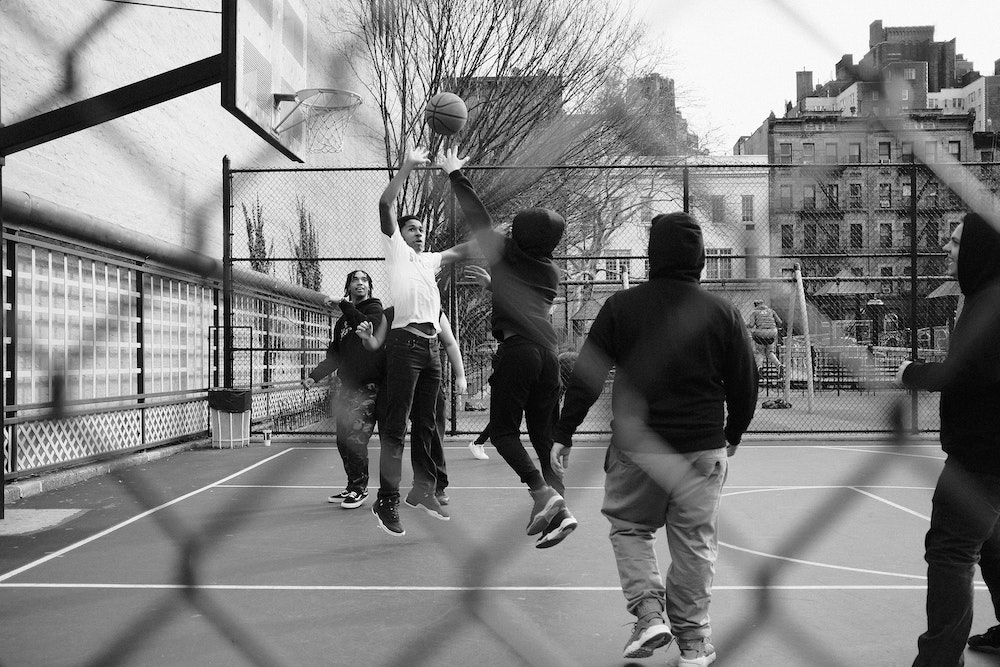 Recruiters and coaches at the college level look for toughness on the defensive end of the floor first. Defending is the quickest way to get on the floor at most programs. That physical toughness also must translate not only defending others, but also defending self. There must be a level of pride to not allow oneself to be taken advantage of or be considered the weak link on a team. Above all, the most important type of toughness is mental.
Mental toughness starts with a goal followed by an unwillingness to not stop until that goal is reached. Both Smart and Ayton knew where they wanted to go with their basketball careers. Both had the mental toughness to absorb information and apply the same information to be successful.
High level basketball is all about toughness. I meet basketball players that have the talent but, lack the toughness it takes to elevate their games to the next level. I've also met players who are less talented that make it further because they are willing to dive on the floor, get dirty, remember, and execute the coach's offensive and defensive play calls especially when fatigue sets in. That alone with skill is the difference between high school to college level to professional play.